The objective is to create closer collaborations between the EMBA programs of Wharton and INSEAD.
September 2014 marked the start of a new Alliance initiative: collaboration between Wharton EMBA and INSEAD GEMBA programs.
In September 2016 we ran two joint modular courses between Wharton and INSEAD's Executive MBA Programs.  Forty Wharton and eighteen INSEAD students met up in Beijing to study innovation and business in China with Professors Karl Ulrich (Wharton) and Serguei Netessine (INSEAD).
For the 2nd joint course, 34 Wharton and 29 INSEAD students met in Singapore and traveled to Ho Chi Minh City, Vietnam to study International Management in Asia Pacific under the direction of Professors Michael Witt and Witold J. Henisz.
While we hope to partner again, there are no collaborative modules planned for the 2023-24 academic year.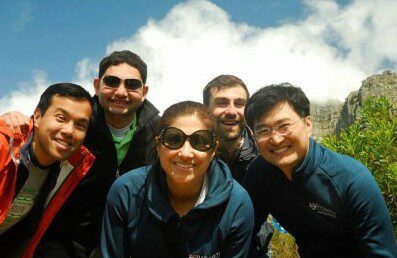 Executive MBA Programs
For more information, contact:
Michele Anna Klekotka, Administrative Manager
klekotka@wharton.upenn.edu
+1-215-898-9410