Six Campuses. Two Schools. One Alliance.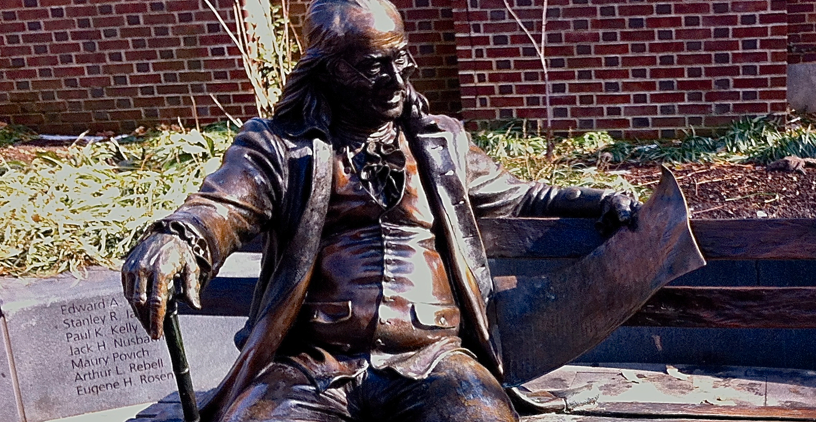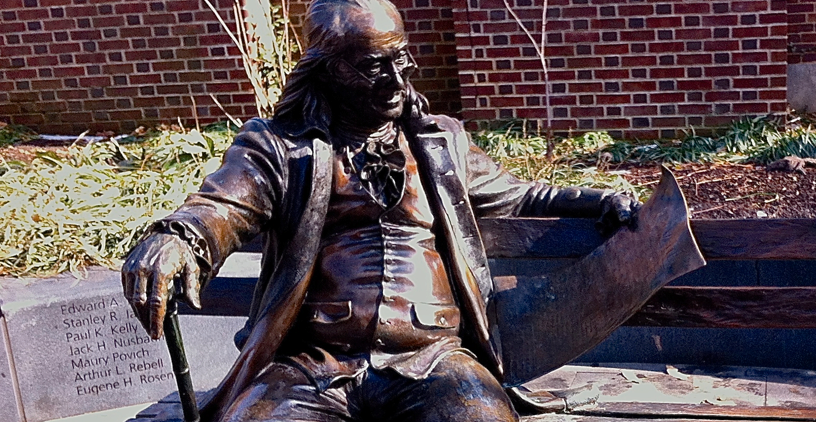 The Alliance leverages the strengths of Wharton and INSEAD to deliver unmatched reach and resources to businesses worldwide.
By combining our campuses, the Alliance allows both schools to engage in broader collaborations in the United States, Europe, Asia and the Middle East.
Read more about our collaborations here
An opportunity for MBA and PhD students to study across six campuses;

New knowledge creation with the intellectual scope of both schools through a joint Wharton–INSEAD Center for Global Research & Education;

Unique capability to design and deliver executive education programs for corporations and senior managers across three continents;

Leveraging the strong alumni networks of both schools

Wharton | Philadelphia
The Wharton School
University of Pennsylvania
2000 Steinberg Hall-Dietrich Hall
3620 Locust Walk
Philadelphia, PA 19104-6370, USA
More on the Philadelphia campus
Wharton is located on the University of Pennsylvania campus, in Philadelphia, PA. The new Jon M. Huntsman Hall, a state-of-the-art academic building fully wired for interaction, has 48 classrooms, 57 group study rooms, lecture halls, auditoriums, and conference rooms. Wharton executive programs are offered at the Steinberg Conference Center through the Aresty Institute of Executive Education, also on campus. The Center, a residential learning facility, features private guest rooms with baths, in-house dining, and a fitness center.

Wharton | San Francisco
Wharton San Francisco
2 Harrison Street
San Francisco, CA 94105, USA
More on the San Francisco campus
Wharton | San Francisco is located in the historic Hills Brothers Plaza, along the city's beautiful Embarcadero. This technologically advanced academic facility is designed to facilitate blended learning, and includes classrooms, dining space, group study rooms, and faculty and administrative offices. The facility provides the academic home on the West Coast for the executive MBA program, as well as Executive Education courses, conferences, and custom programs for individual companies.

Wharton | Beijing
Penn Wharton China Center – Beijing
World Financial Center
West Building, 16F
No. 1 East Third Ring Middle Road
Chaoyang District Beijing, 100020, CHINA
More on the Beijing campus
The University of Pennsylvania and the Wharton School of the University of Pennsylvania announced the opening of the Penn Wharton China Center (PWCC) in Beijing, China on March 10, 2015. The Center will serve as a valuable resource and vibrant gathering place enhancing learning and research opportunities to the benefit of Penn's faculty, students, alumni and friends in China.

INSEAD | France
INSEAD
Boulevard de Constance
77305 Fontainebleau; Cedex FRANCE
More on the Fontainebleau campus
The modern 18-acre campus is located at the edge of the forest of Fontainebleau, 65 km south of Paris. It is remarkable among European business schools for its largely self-contained campus. Facilities include 18 fully equipped amphitheaters and classrooms, as well as access to an extensive library, with online access to business and management issues in more than ten languages. A 92-room hotel for executive accommodation and a health and fitness center are also housed on campus. More

INSEAD | Singapore
INSEAD Asia
1 Ayer Rajah Avenue
Singapore 138676
More on the Singapore campus
INSEAD's permanent Asia campus is located in Singapore's "knowledge hub" at Buona Vista, approximately 25 minutes from the airport and 10 minutes from the financial district. The campus provides all the services and activities that are offered at INSEAD's Fontainebleau campus. It initially comprises five amphitheaters, a library, a residential complex, and working areas on 1.2 hectares. Among the facilities are state-of-the-art telecommunications links enabling real-time videoconferencing and high-speed inter-accessing of data from INSEAD's worldwide knowledge network. More

INSEAD | Abu Dhabi
INSEAD Middle East
4th Street, Muroor Road
United Arab Emirates
More on the Abu Dhabi campus
INSEAD extended its reach into the Middle East in 2007 with the establishment of the campus in Abu Dhabi. The Abu Dhabi Campus is a 14 story building. The teaching and learning spaces include three amphitheaters, two conference rooms and over twenty break-out rooms. A full floor is dedicated to numerous events and seminars held on campus. A Library, Restaurant and Prayer Rooms are also available to students, staff and visitors.